Cooperative Extension Service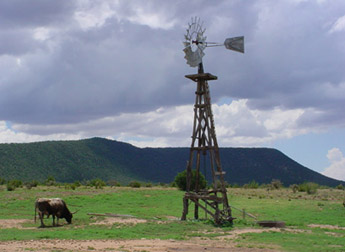 Torrance County is a county located in the center of the state of New Mexico and often referred to as the "Heart" of New Mexico. It was created from the eastern part of Valencia County on March 16, 1903.  The County was named for Francis J. Torrance, one of the promoters connected with the building of the New Mexico Central Railroad.
Torrance County is one of the most productive agricultural counties in the United States. Pinto beans, corn, alfalfa and pumpkins are just a small portion of the crops which are harvested throughout the year. It is also home to the beautiful Manzano Mountains, Salinas National Monument and vast open, undisturbed rangeland which farmers, ranchers, and wildlife call home. Estancia, which means "resting place," is the county seat.
---
Contact Us
205 9th & Allen Street
PO Box 168
Estancia, NM 87016
Phone: 505-544-4333
Email: torrance@nmsu.edu

Torrance County 4H Instagram