Cooperative Extension Service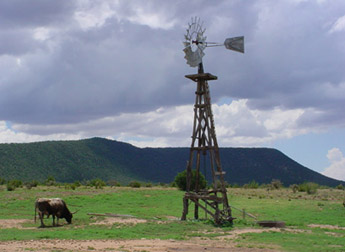 Torrance, in the heart of New Mexico, was named for Francis J. Torrance, a promoter who took part in the building of the New Mexico Central Railroad and established a town that was named for him.
Estancia, which means "resting place," is the county seat.
Its name reflects its status as the center of a bustling farming and ranching county.
The village of Manzano, which means "apple tree," is said to be the site of the first apple orchard in the American Southwest.
---
Contact Us
205 9th & Allen Street
PO Box 168
Estancia, NM 87016
Phone: 505-544-4333
Email: torrance@nmsu.edu